Career Day: Travel Agent Edition
I was recently invited to speak to a high school travel & tourism class about what it's like to be a travel agent. The teacher put together a really good outline of what she wanted me to discuss, and I have distilled the discussion down into this article!
What does being a travel agent entail?
There are two main parts of the job of a travel agent:
1. Selling, planning, booking & supporting client travel
2. Operating a business
The first part is probably what most people think of when they picture a travel agent. This is the part where I meet with a client, discuss their destination, ask about the type of trip that they want, research some information, provide quotes, get the client to commit, and then actually book the travel. After a client books, the job is more about preparing clients to travel by providing destination information, keeping on top of any operational changes by the airlines or resorts, booking peripherals like tours & transfers, and offering support to the client while they are in the destination. And finally, I like to follow up with clients after they return to see what they enjoyed and what they might do differently next time.
An example of a graphic I designed
Approximately half of my time is spent working ON the business instead of IN the business. This part includes building & maintaining a website, creating marketing content, writing a client newsletter, building client processes to automate emails/forms/etc, maintaining my education, keeping up with business taxes & legal requirements, and attending training courses. I have had to learn all sorts of skills that are not specifically about travel: basic graphic design, marketing, SEO, basic accounting, and the like. I didn't really start making big-girl money in this business until I started treating it like a real business and not a hobby.
How did you get started?
I have always enjoyed planning trips for myself and others; like many agents, I always thought it would be fun to be able to do this for a living. I started with my host agency (more on that in a minute) back in 2013; a friend of a friend introduced me to the owner of the agency. At the time, I was one of 7 agents, and there are now more than 70 of us.

I have gone on to get my own accreditation in addition to that of my host agency, so I am able to book either under my host's umbrella or on my own.
What are the education & training requirements?
Back when I was in college, the way to become a travel agent was to go to a specialized travel school; this has changed a lot in the last ten years. Now, you can acquire most of the education that you need online - either independently or through a host agency.
The most important thing is that you MUST have accreditation through IATA, CLIA, ARC, or TRUE in order to book travel and receive a commission. Your IATA/CLIA/ARC/TRUE number is how the different vendors keep track of how much you're selling and know where to send your commission check. Each one of these organizations has slightly different requirements in terms of experience, sales volume, and bonding in order to qualify.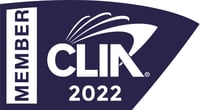 MOST agents when they are starting out choose to join a host agency as an independent contractor; you can use your host agency's accreditation number to book travel, and the host keeps a percentage of your commission in exchange for the licensing, business operation support, and other things. There are tons of host agencies out there, and the typical commission split ranges between 60/40 to 80/20. Some hosts charge a monthly or annual fee to join, others do not. Almost all have training programs in addition to any training you can get on your own.
There are a few good training programs out there, such as the Travel Institute's Certified Travel Associate program or ASTA's Verified Travel Advisor program. These courses cost between $600-$1200 and typically can be completed in a few months. Most of the courses are done online.
Additionally, you'll need to look up any business regulations in your state. In Florida, where I live, you have to register with the state in order to be able to sell travel. A few other states, like California, Hawaii and Oregon have similar laws; most do not. If you join with a host agency, they'll likely take care of this part for you. Additionally, you may want to consider how to set up your business legally - sole proprietorship, LLC or other.
What do you love about your job?
So many things! I love traveling myself, and I do get to do a fair amount of that - either for fun, or to learn about a new destination. I enjoy sharing what I've learned with others. But most importantly, I love being a part of creating family vacation memories like the ones I have from my own childhood.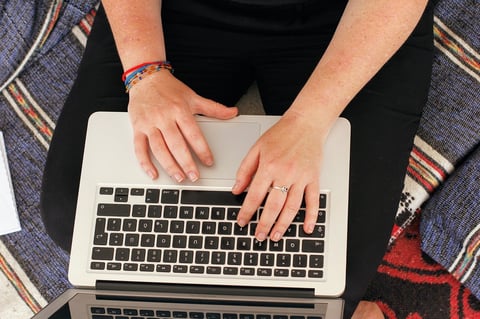 From a more practical standpoint, I really enjoy the challenge of finding just the right trip for a family - looking through the different hotel options, flights, tours and suggesting the ones I think they'll love. I like helping families solve travel problems as they come up, and I enjoy creating content for my website and social media.
What are the challenges?
The majority of the money I make is from commissions; commissions are typically paid AFTER the client travels.. This means that I sometimes don't get paid for the work that I do for several months. If a client cancels a trip at the last minute, I may not get paid at all. If I research a destination for a client and then the client books on their own, I have worked for free. More and more agents are starting to charge fees to prevent this, although I have not yet.
One of the other things that can be a challenge is helping clients align expectations with reality. While I always will look for the best deal and best value for a client, I do not set the prices or control airfare. If you want to visit Disney World with your family of five and spend only $1500, I am happy to help you do that - but we are going to have to make some real choices about where you stay, how many days you visit the parks, and how you can travel to get there.
Where do I find job openings/what is the career outlook?
Travel agents are having a moment right now - after the Covid-19 shutdowns, many people have realized the benefits that a travel agent/travel advisor can provide. The Bureau of Labor Statistics reports that the career outlook is strong, and a 20% growth rate is projected over the next 20 years. Wages are not high, however, and are based upon your rate of sale. Additionally, because so many travel agents are self-employed, there are typically no insurance benefits available with this type of employment. Joining a professional organization, like the American Society of Travel Advisors, can give access to medical insurance.
On the upside, it's easy to get started and does not require a lot of special equipment or a long training course. And - there are some fantastic travel benefits for credentialed agents: discounted hotel rooms, cruises, and familiarization trips.
What is your process for planning a trip?
First, I need to get to know a little bit about the client who is traveling. I typically will ask some questions to find out the following:
1. Who is going (family, couple, group of friends, etc)?
2. When do they want to travel?
3. Where do they want to go or what sort of trip do they want (beach, mountains, city, etc)?
4. Where are they traveling from?
5. What sorts of things do they like to do on vacation typically?
6. Do they have any must-dos in their chosen destination?
7. What is their budget?
Once I have those pieces of information, I can start researching. If it's a destination I'm not super familiar with, I might pick up a guidebook about the area or watch a travel documentary on the location. I may also ask the other agents in my agency for recommendations. If it's a destination I work with often, like Cancun or Hawaii, I already have a list of preferred hotels & activities that most of my clients tend to gravitate towards. I have 5-6 vendors that I work with to put together vacation packages. Some vendors are better for Hawaii, others are better for Europe, and still others better for the Caribbean, and so on. I'll check a few vendors to see who's got the best deal, and then will send a couple of quotes over to the client for review.
Once the client has accepted a proposal and paid the deposit, I'll work on reserving additional items as needed (transfers, tours & activities for example). I'll create a nice itinerary document for the client, and put together a few trip planning resources for them along with their travel documents. I like to check in every few weeks, and then in the last couple of weeks before the trip, I have a checklist I follow: double-check reservations, send any last-minute reminders, tell the client to check-in for their flight, send a bon voyage email. I may have contact with the client while they are traveling and I may not - it really depends on the client. And after they return home, I be sure to send a "welcome home" email thanking them for their business.
If something goes wrong on a client's trip - delayed flight, missed connection, missing reservation, etc - it's up to me to solve it. It may be as easy as a quick phone call, but in other situation I have to reshuffle someone's entire trip.
Anything else to share about the business?
I love this job and the industry, but it is a real job and requires hard work to take care of your clients well. Most agents have to find their own clients, so regardless of what sort of agency you join, you will have to learn about marketing and work to attract customers. Beyond that, I think there are lots of ways to be successful in this type of job, and what's better than helping people build their dreams?