Consider Canada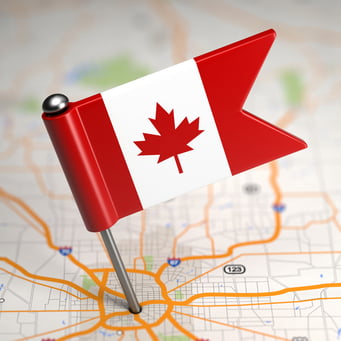 My youngest child is obsessed with Canada, despite having never been there. For the last few years, when we ask our children where we should go on vacation, he inevitably pipes up with "Canada!" He says it's because Canada has all the cool stuff: maple syrup lollipops, ketchup-flavored chips, and his favorite YouTuber. Clearly the stuff of a ten-year-old boy's dreams!
While YouTubers and ketchup-flavored chips may not be reason enough to visit (although if they are, who am I to judge??), I am here today to convince you that Canada definitely should be on your vacation to-do list.
Despite being slightly larger in land mass than the United States, Canada has only one-tenth the population of its neighbor to the south. This means that much of Canada's spectacular scenery is wide open and begging to be explored, and even most of Canada's cities are compact and manageable.
Where to Go
Canada is large. As Americans, I suspect we think of "Canada" as the strip of land immediately north of our border and don't spend much time considering the immense wilderness that stretches north into the Arctic Circle.
From east to west, here's a quick glance at each of the regions:
Atlantic Canada
Provinces & Territories: Nova Scotia, New Brunswick, Prince Edward Island, Newfoundland & Labrador
Cities: St. John, Halifax, Charlottetown
Known for: seafood, big tides, seaports, Vikings, lighthouses, Anne of Green Gables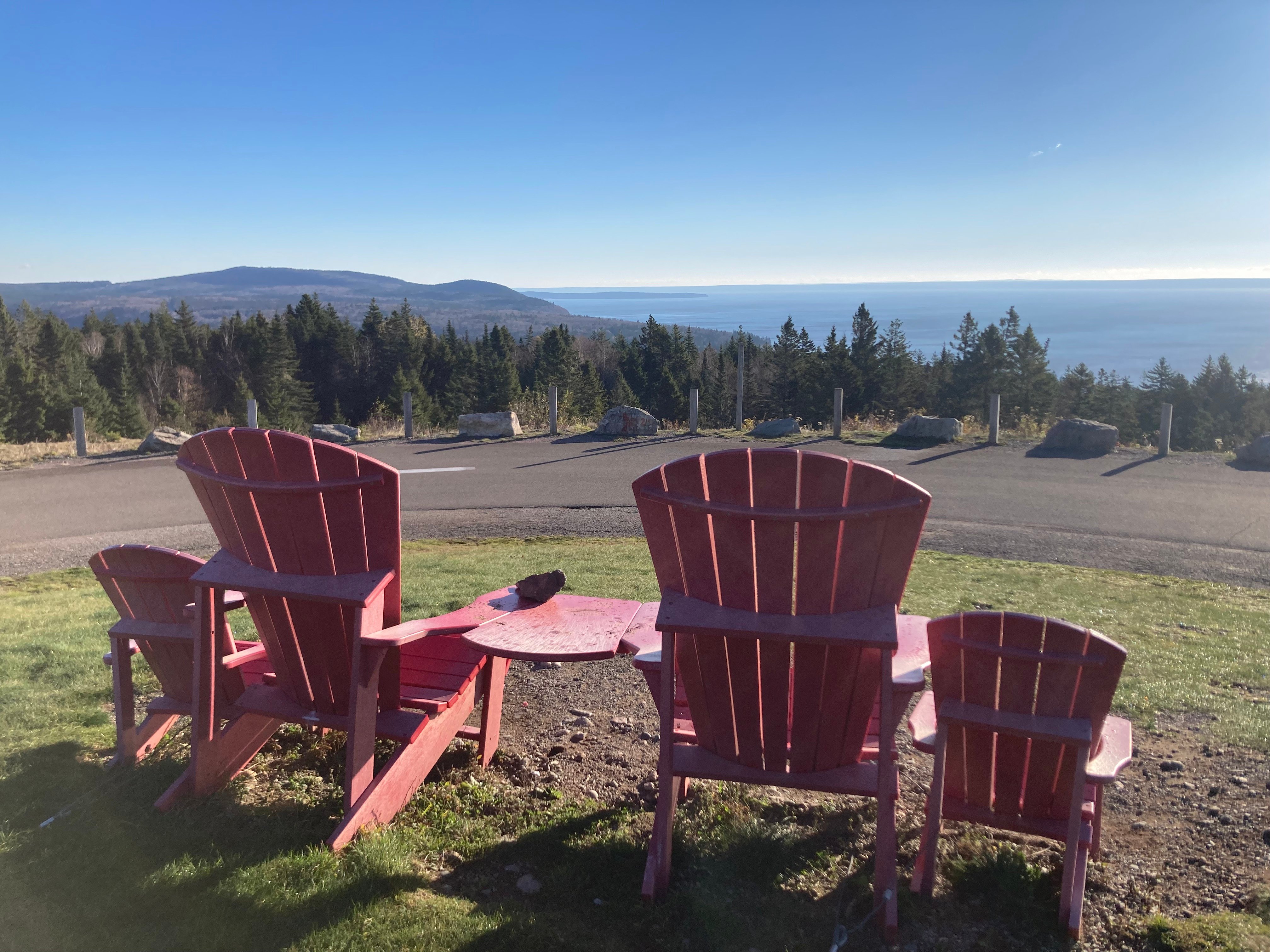 Looking out onto the Bay of Fundy
Much of Atlantic Canada - except Newfoundland & Labrador - is farther south than the northern parts of Maine, Minnesota, Michigan and North Dakota. The maritime climate tempers the weather somewhat, making this a good place for exploring even deep into the fall. Nova Scotia has a distinctly maritime feel, with snug little villages tucked into natural harbors and plenty of lighthouses to explore. Halifax, the capital of Nova Scotia, is still a busy port town and has an interesting museum about maritime history - complete with artifacts from the Titanic. In fact, many of the victims recovered from the Titanic's sinking are buried in Halifax.
Surprisingly scenic New Brunswick is the place to go if you like epic tides. The Bay of Fundy is here, and there are a few places in the province where you can see a phenomenon known as the tidal bore - the shape of the long, skinny inlets cause the tides to surge up their length, creating a large wave. Hopewell Rocks is a famous spot on the shore; when the tide is out, you can walk on the seafloor among the rock stacks.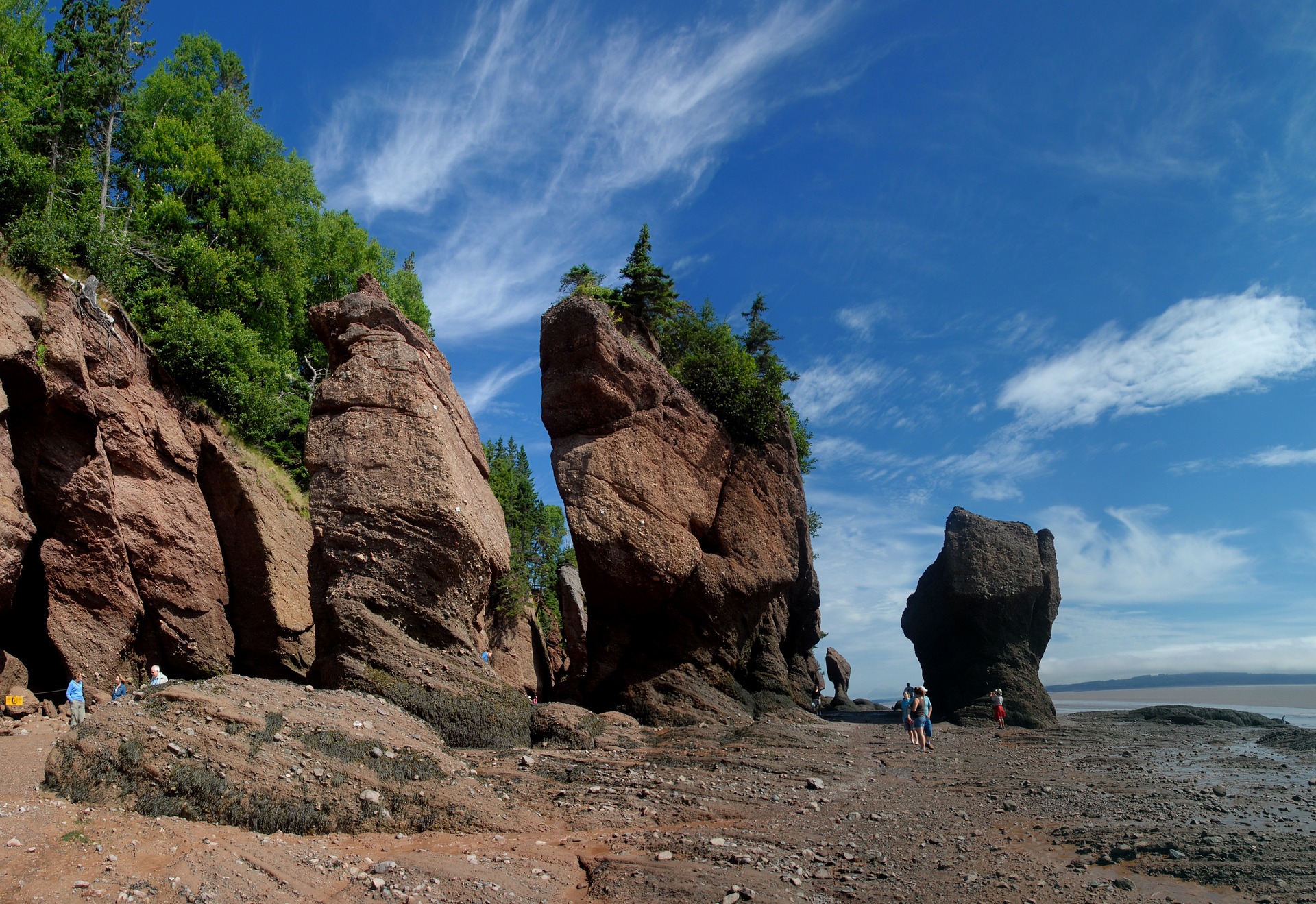 Hopewell Rocks
Prince Edward Island, Canada's smallest province, is agricultural and known for its local food scene. It is also the home of the beloved fictional character Anne of Green Gables; Anne's love of her home is such a central part of the story that visiting PEI is something akin to a pilgrimage for fans of the book.
Newfoundland & Labrador is the first place on North America where Europeans walked, and the remains of a Viking settlement can be found here at L'Anse aux Meadows. The site is believed to have been settled around the year 1000, and may have connections to Leif Erikson. Much of the province is remote, rugged and wild and tourism here is still sparse.
Quebec
Provinces & Territories: Quebec
Cities: Quebec City, Montreal
Known for: speaking French, poutine, the St. Lawrence River, winter festivals
Quebec is probably the most European-feeling part of North America, and its cities definitely have a bit of an "old world" feel. This is the part of Canada first impacted by Europeans, and remnants of the French forts that supported the fur trade still exist. Quebec City is the only walled city in the United States or Canada. And, you can stay in a hotel modeled after a castle! The Fairmont Le Chateau Frontenac, one of the most iconic hotels in Canada, was originally built by the Trans-Canadian Railroad and now hosts guests from all over the world. The hotel's location overlooking the St. Lawrence River is magnificent, and you can walk to all the shops and restaurants in the old part of the town.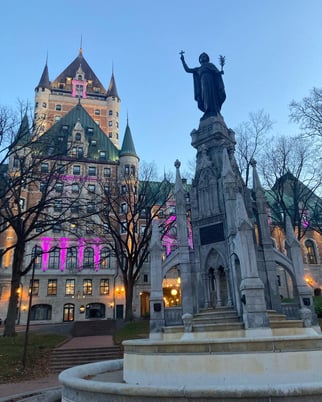 Quebec City
Montreal is the biggest city in Quebec and is known for its art, history, culture, and food. Named for the big rock edifice at the edge of town (Mount Royal), the compact and walkable city center is full of shops, restaurants, and historic buildings. One neat thing in Montreal is the Cite Memoire, a self-guided walking tour that makes use of lights, sounds, and projections to give you a glimpse at the history of the city.
Ontario (including Toronto)
Provinces & Territories: Ontario
Cities: Toronto, Ottawa (Canada's Capitol City)
Known for: Toronto, Niagara Falls, the Great Lakes, wilderness parks
Ontario is surprisingly large and much more rugged than you might picture. Geologically speaking, most of Ontario is a part of the Canadian Shield - an ancient mountain range that has been worn down and glaciated over the years, leaving rocky hills and hundreds of lakes. Toronto itself is big, diverse and cosmopolitan; nearly half of the city's population has immigrant roots, making this one of the most multicultural cities in the entire world.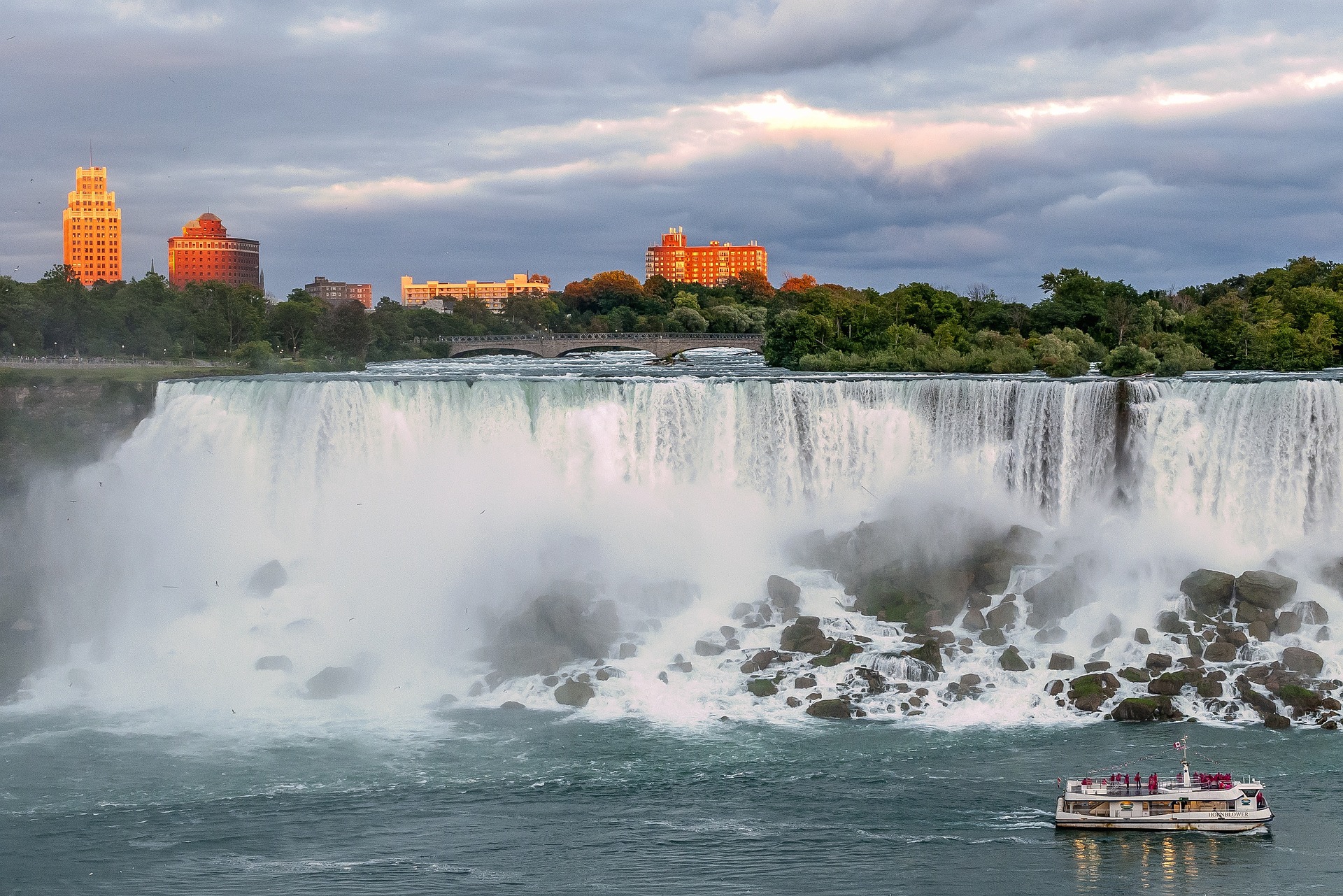 If you're looking to enjoy the great outdoors, there are plenty of options within just a couple of hours' drive from Toronto. Niagara Falls, which is easily reached from both Canada or Buffalo, NY, is one of the major tourist draws; conventional wisdom dictates that the falls are at their most spectacular on the Canadian side of the border. Algonquin Provincial Park, a couple of hours from Ottawa, features over 7500 square kilometers of wilderness to explore.
The Great Plains
Provinces & Territories: Manitoba, Saskatchewan, & part of Alberta
Cities: Winnipeg, Edmonton
Known for: Endless wheat fields, 1920s rum-running
In Manitoba, the scenery of Canada starts to change from the rocks & bluffs of the Canadian Shield to the flat wheatfields of the central Canadian plains. If you like to vacation in untouristy places with opportunities for outdoor recreation, this is the place for you! Riding Mountain National Park affords an opportunity to spot wildlife including bison and moose; plenty of hiking trails can really take you away from it all. Moose Mountain Provincial Park is another popular outdoor spot not far from the Trans-Canada Highway.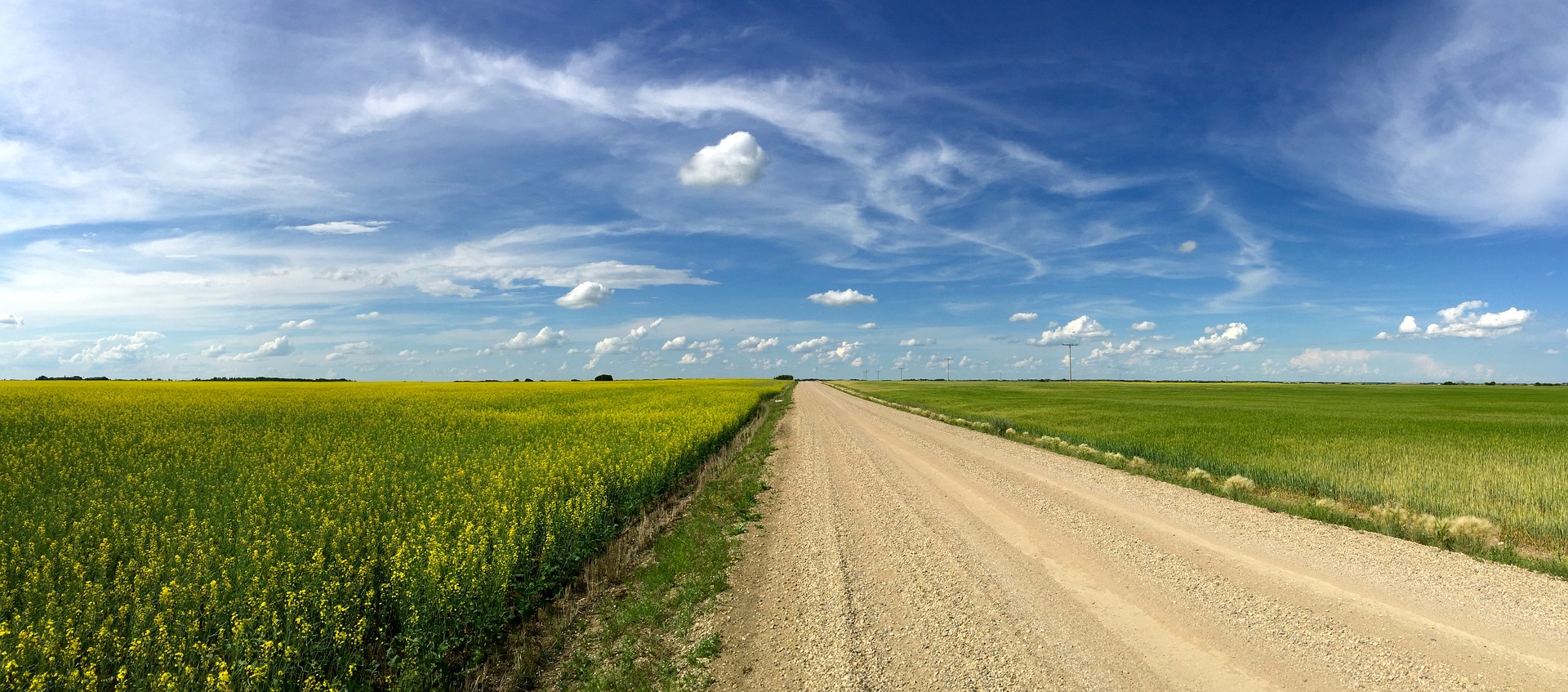 For your obscure history fix, stop by Moose Jaw in Saskatchewan. In the 1920s, Moose Jaw was the center of the illicit alcohol trade in Canada; so many gangsters made trips here that the town was known for a while as "Little Chicago!" Today, you can visit the Tunnels of Moose Jaw for a peek at this little slice of history.
The Canadian Rockies
Provinces & Territories: Western Alberta & Eastern British Columbia
Cities: Calgary
Known for: High mountain peaks, gorgeous scenery, Banff National Park, the Calgary Stampede
When you picture mountains, chances are you're picturing the Canadian Rockies. One of the crown jewels of Canada's National Park system, Banff National Park, is located in Alberta. Designated as a UNESCO World Heritage Site, Banff is one of the most popular sites in Canada - both winter and summer. Hiking, fishing, boating and camping are the most popular summer activities, while skiing rules in winter. For a really upscale experience, consider a stay at the Fairmont Lake Louise - another one of the hotels developed by the Canadian railways as a way to encourage tourism. If camping is more your speed, there are plenty of opportunities in the area as well.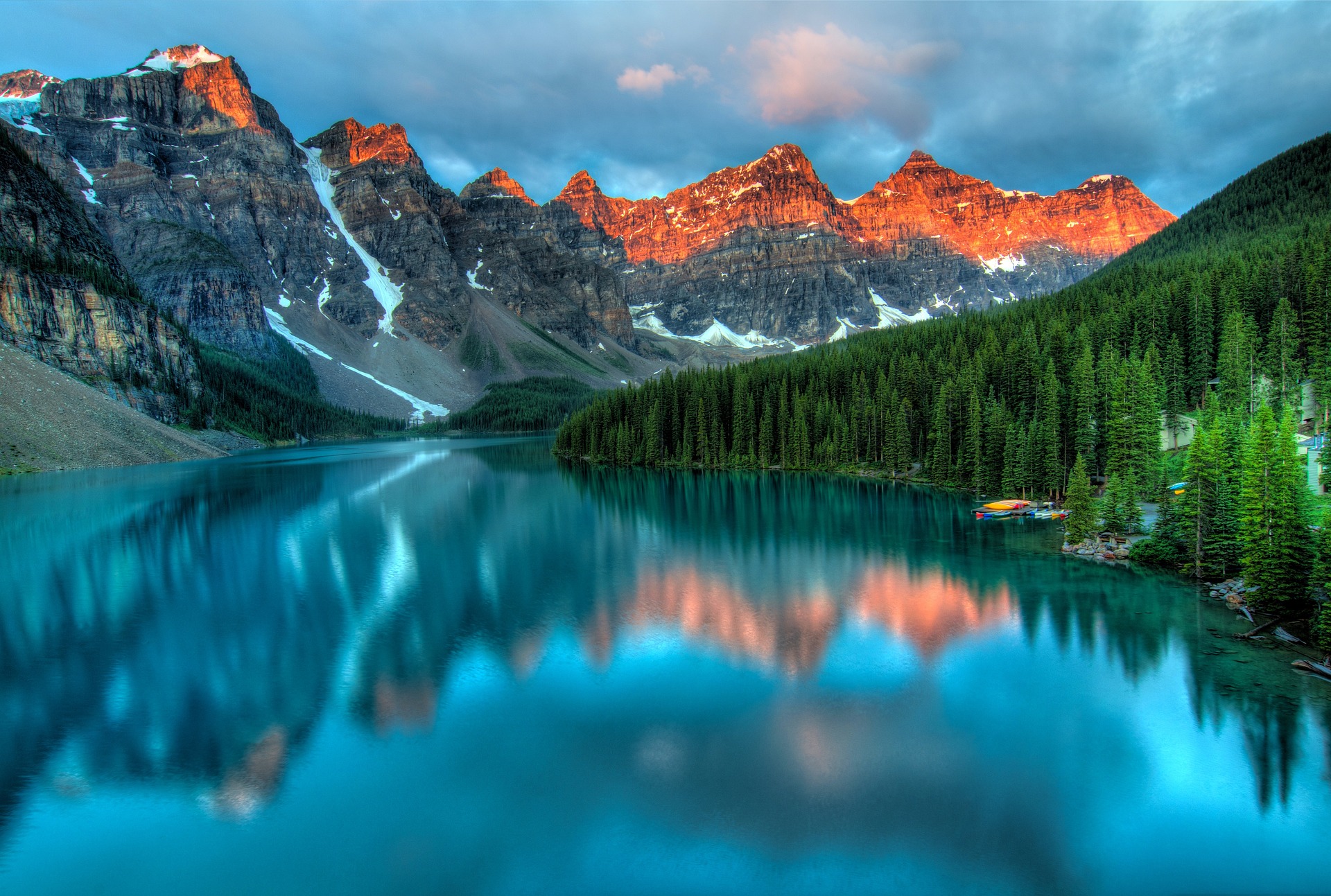 Lake Louise, Banff National Park, Canada
If you happen to be in Alberta in mid-July, one of the largest rodeo/city festivals in North America takes place in Calgary: the Calgary Stampede. Part concert festival, part county fair, and part rodeo, the Calgary Stampede has everything from musical acts to stagecoach races and of course - rodeo. If you're interested in visiting during the Stampede, be sure to book ahead!
Canada's West Coast
Provinces & Territories: Western British Columbia
Cities: Vancouver, Victoria
Known for: Skiing, summer gardens, whale watching, embarkation point for some Alaskan cruises
Where can you go on vacation where you go river-rafting in the morning, take a posh British-style tea in the afternoon, and cap off your day with a sunset whale-watching cruise? British Columbia, of course! The urban center of Vancouver is the jumping-off point for many Alaskan cruises in the summertime and has a bustling outdoor dining scene. Vancouver faces the Pacific, both in geography and in culture, and has one of the largest populations of people of Chinese descent outside of Asia.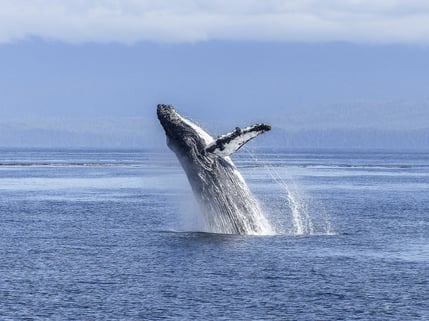 For the great outdoors, you could hardly find more variety than on Canada's West Coast. You can ferry from small island to small island, bike the coastline, kayak the many inlets, or hike high in the mountains. And when you're done with all that, you can head to the province's capital Victoria for a spot of tea at the Fairmont Empress. (I promise this isn't meant to be an ad for Fairmont Hotels, they just happen to own some of the most iconic real estate in Canada!).
The Far North
Provinces & territories: Yukon Territory, Northwest Territories, Nunavut
Cities (I use this term loosely here): Yellowknife, Whitehorse
Known for: caribou, forests, tundra, indigenous culture, winter
If you REALLY want to get away from it all, there's a lot of THERE in the northern part of Canada to explore. Canada is big, and some of the northern parts of the country are above the arctic circle. The north pole is closer to some Canadians than the capitol city. The First Nations cultures are still alive and well this far north, and a trip to Nunavut gives you a chance to learn about the people who have been living here far longer than those of European descent. In the Yukon territory, you can trace the history of the Gold Rush in Dawson City, or take a boat ride up the Yukon River. Plus, when you get back home, you can tell your friends about your trip really off the beaten track.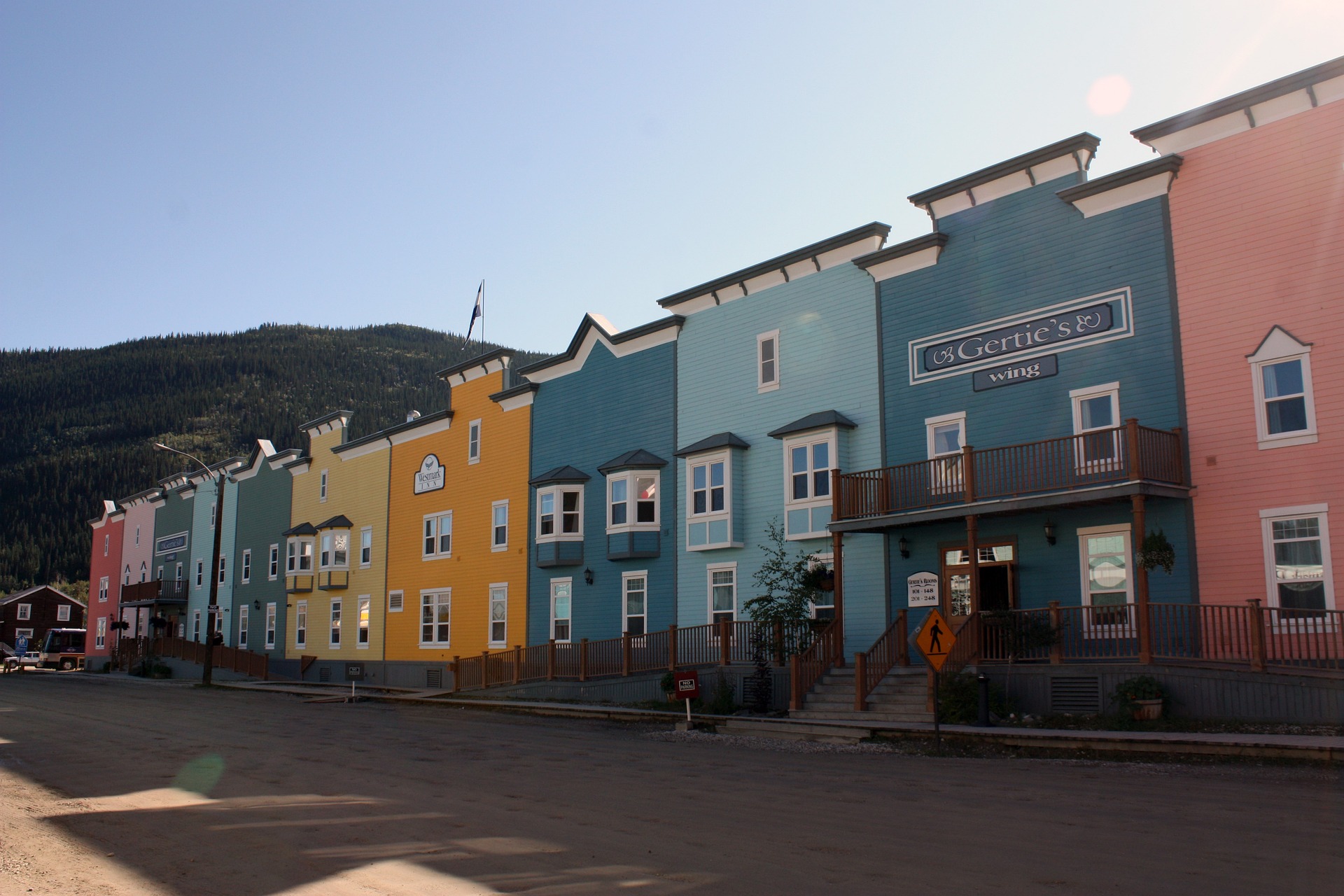 Dawson City, Yukon Territory
When to Go
Canada offers different experiences, depending on when you go: summers can be beautiful, with blue skies and moderate temperatures. In fall, Canadian maples blaze brightly in the eastern provinces, and winter brings snowsports, winter festivals and holiday cheer.
Cities offer things to do no matter when you visit, but be aware that many parts of Canada are seasonal in nature. Some popular sights are open only in the summer, and even restaurants and hotels can be closed in smaller towns during the off-season. Winter travel comes with its own set of concerns, especially if driving: there's a reason that ice hockey is the national sport!
Logistical Concerns
Canada is a great first international trip for many families: it doesn't require a long flight for most people in the United States, most people speak English, and many customs are similar to what you're used to at home. But Canada IS an international destination, and you need to make sure you have the correct documents in order to visit.
Canadian law says that anyone entering Canada needs to have both proof of identity and proof of citizenship; for adult US citizens, this means you need a passport book, passport card, or NEXUS card to enter. Children under the age of 16 need only proof of citizenship, such as a birth certificate.
Additionally, Canada has very strict laws regarding entry by convicted criminals, including those with DUI convictions. If this applies to you, be sure to read the rules closely and consult with the Canadian authorities to make sure you have what you need before you travel.
Driving in Canada is similar to driving in the United States, except that speed limits and distances are in kilometers, not miles. Your American driver's license is valid in Canada, and no special documentation is needed to drive your own vehicle or a rental in Canada.
Most US-based cell phone carriers allow you to use your phone in Canada with no additional roaming charges; double-check with your provider before you travel to make sure.
Canada uses Canadian Dollars (CAD) as currency; using your credit card in Canada can incur foreign transaction fees, so double-check with your bank to be sure you know the fees before you travel. Almost every place in Canada accepts credit & debit cards, although cash is commonly still used. Canada has $1 (called a "loonie," for the picture of the Canadian Loon on the front) and $2 coins, and has phased out the use of the penny; if paying in cash, the cashier will round the change up to the nearest 5-cent increment.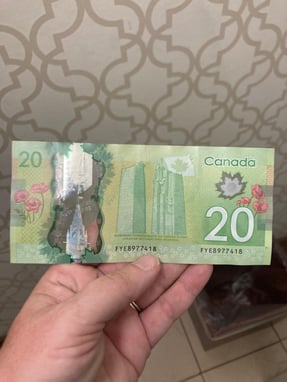 Getting around Canada is similar to getting around the United States: you have options including renting a car/driving, flying and even taking the train.
Distances can be long, and since much of Canada is rural, the stretches between towns can be sparsely populated. Gas is priced by the liter here, and is about 25% more expensive than in the United States. The train system in Canada isn't extensive, but there are options for cross-country train travel if you prefer. There are even sleeper trains if you are taking a long journey.
Here are some ideas of places to combine for a seven-day trip:
The Maritimes: Nova Scotia, PEI & New Brunswick
French-Speaking Canada: Montreal & Quebec City
Cosmopolitan Canada: Toronto & side trip to Niagara Falls
The Canadian Rockies: Calgary & Banff National Park
The West Coast: Vancouver & Victoria


---
Where in Canada would you like to go? Let me know in the comments!