Dive into Paradise: The Wonders of All-Inclusive Resorts
If you're in dire need of a getaway that screams "no worries," you're in the right place. All-inclusive resorts are the key to unlocking your dream vacation without the stress of planning and budgeting. Picture this: pristine beaches, a variety of tasty dining options, and endless activities, all bundled into one easy package. In this blog post, we're going to explore the amazing benefits of all-inclusive resorts, and then we'll tackle some burning questions you might have.
Why Choose an All-Inclusive Resort?
Let's kick things off by delving into the enchanting world of all-inclusive resorts. Imagine being greeted with a welcome drink, whisked away to your luxurious room, and from that point on, every need you have is catered to. That's the magic of all-inclusive resorts – they offer a stress-free vacation where everything is taken care of.
No need to scour restaurant menus or tally up expenses; your meals, snacks, drinks (yes, even those fancy cocktails), and a wide array of activities are all included in the package. Whether you're an adventure junkie, a foodie, or simply looking for relaxation, these resorts have something for everyone. So, let's explore the perks a bit more before diving into some FAQs.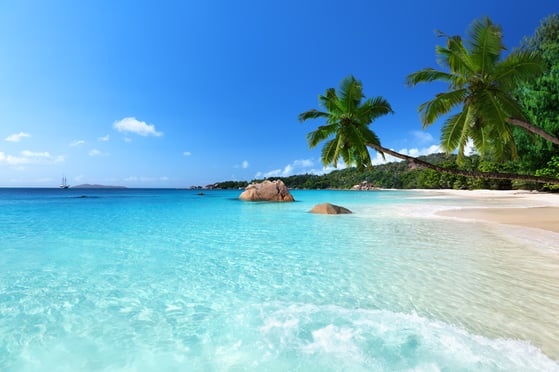 1. Is EVERYTHING really included?
While all-inclusive resorts cover the lion's share of expenses, there might be a few exceptions that vary from resort to resort. It's always a good idea to check the fine print. Generally, your accommodation, meals, snacks, beverages (including alcohol), and most on-site activities are included. However, some specialty restaurants, spa treatments, off-site excursions, and premium alcohol might come with additional charges. It is absolutely possible to visit an all-inclusive resort and not spend a single dime additional.
2. Are all-inclusive resorts safe?
Safety is a top priority at all-inclusive resorts. Most of these paradises are equipped with 24/7 security, gated entrances, and well-trained staff who ensure your safety and comfort throughout your stay. They're like little vacation bubbles where your biggest concern should be whether to lounge by the pool or hit the beach.
3. What about tipping at all-inclusive resorts?
Tipping at all-inclusive resorts can be a bit of a gray area. Many of them operate on a no-tipping policy, meaning tips are not expected since they're often included in your package. However, if you receive exceptional service and want to show your appreciation, leaving a small tip is usually acceptable. Be sure to check the specific policy of your chosen resort, as some discourage tipping altogether.
Two notable exceptions: the driver of your transfer to/from the airport, as well as spa staff. It is customary to tip both of these professionals for excellent service.
4. Which destinations have the most all-inclusive resorts?
The popularity of all-inclusive resorts has led to their presence in a wide range of destinations. Mexico has the most options (including both the Yucatan and West Coast Mexico), followed by the Dominican Republic and Jamaica.
While the Bahamas have several adults-only all-inclusive resorts, there are no family-friendly options in that nation (although there are a couple of great not-all-inclusive family resorts)!
All-inclusive resorts can also be found in St. Lucia, Antigua, Aruba, Barbados, Turks & Caicos, Costa Rica, Panama, and even Columbia. While not as popular in Europe, there are even some all-inclusive resorts in places like the Canary Islands and Turkey.
5. Are there any all-inclusive resorts in the United States?

There are very few true all-inclusive resorts in the United States: I know of one in Florida (the adults-only Bungalows Key Largo) as well as one in the US Virgin Islands (the family-friendly Bolongo Bay Beach Resort). There are a few non-traditional options, like a few guest ranches in the Southwest, but for most people - an all-inclusive resort vacation means you'll need a passport.
There are no all-inclusive resorts in Hawaii, unfortunately! There are some fantastic hotels, though!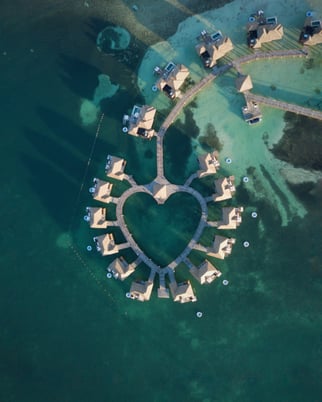 6. What's the average price for an all-inclusive resort?
The cost of an all-inclusive resort can vary greatly depending on the destination, the level of luxury, and the time of year. On average, you can expect to pay anywhere from $200 to $800 per person per night NOT including airfare. Keep in mind that this price usually includes your accommodation, meals, and most activities.
7. When is the best time to visit an all-inclusive resort?
The best time to visit an all-inclusive resort depends on your destination and what you're looking for in your vacation. Generally, you'll find good deals during the shoulder seasons (spring - but not Spring Break - and fall) when the weather is pleasant, and crowds are thinner. However, if you're a sun-seeker, you might prefer the high season (winter) when the weather is warmest.
8. What type of activities are included?
All-inclusive resorts typically offer a wide range of activities that are included in your package. These activities can vary depending on the resort, but common options often include:
Water Sports: Snorkeling, kayaking, paddleboarding, windsurfing, and sometimes even scuba diving lessons are often included.
Land Sports: Resorts may offer activities like tennis, golf, beach volleyball, and fitness classes.
Entertainment: Expect daily and nightly entertainment such as live music, shows, dance performances, and themed parties.
Pool and Beach: Lounging by the pool or beach with access to loungers and beach towels is standard.
Kids' Clubs: Many resorts have supervised children's programs with age-appropriate activities, allowing parents to have some adult time.
Fitness Facilities: Use of the gym, yoga classes, and other fitness activities are often part of the package.
Spa Facilities: While spa treatments may incur an extra cost, access to spa facilities like saunas, hot tubs, and relaxation areas may be included.
Keep in mind that the specific activities and their availability can vary from one resort to another, so if a particular activity is important to you, make that known to me as we work through the booking process.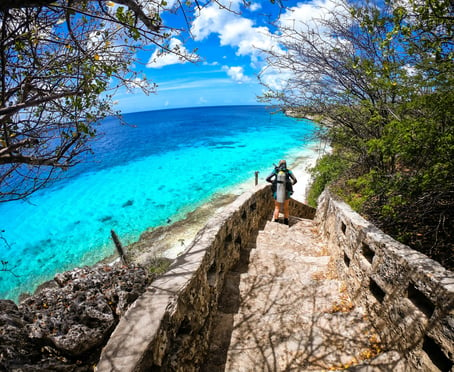 9. What is the dress code at the resort's restaurants?
The dress code at all-inclusive resort restaurants can vary, with different venues often having different requirements. Here are some common dress code guidelines:
Casual: Many resort restaurants have a casual dress code, allowing guests to wear beach attire, shorts, and flip-flops.
Resort Casual: Some restaurants may require guests to dress slightly more formally, such as wearing closed-toe shoes and avoiding swimwear.
Formal: A few high-end or specialty restaurants at the resort may have a formal dress code, which often means long pants and collared shirts for men, and dresses or dressy outfits for women.
When you book, I'll send you a list of the restaurants at the resort along with the dress code for each. Typically, resort guests can find dining options that suit their preferred level of formality.
10. What kinds of excursions can I book?
All-inclusive resorts often offer a variety of excursions that you can book to explore the local area and enjoy unique experiences. The types of excursions available can depend on the resort's location but may include:
Nature and Wildlife Tours: These might include jungle hikes, bird-watching, or visits to local wildlife sanctuaries.
Cultural and Historical Tours: Explore nearby towns, landmarks, or historical sites to learn about the local culture.
Adventure Activities: Options like zip-lining, ATV tours, horseback riding, or white-water rafting might be available.
Water Excursions: Snorkeling trips, boat tours, and catamaran cruises are often offered for guests who want to explore the sea.
Food and Beverage Tours: Enjoy culinary experiences like wine tasting, local cuisine tours, or cooking classes.
Your resort may have a dedicated desk or tour operator on-site to help you book these excursions; we can also book excursions in advance through one of our in-destination partners. They can provide details on the options available during your stay and assist with scheduling, so you can make the most of your all-inclusive vacation.
Now that we've answered some of the most pressing questions about all-inclusive resorts, it's time to pack your bags, kick back, and savor the luxury of a worry-free vacation. Paradise is calling, and it's all-inclusive!