7 Cruise Secrets for your Best Cruise Ever!
Cruises can be a really good value vacation; food, lodging and entertainment are all included in one convenient pre-paid package. However, there are some tips & secrets that can help make a good vacation into a great vacation by increasing enjoyment, saving money, or both!
Secret #1: Book really early.....or really late
The best way to ensure you're getting a great deal on a cruise is to book as far in advance as possible. This is especially true if you have your heart set on a particular date, ship, destination, or cabin type. Cruise itineraries are often available to book 18-24 months in advance; deposits are usually refundable, providing lots of flexibility should your plans change. And finally, if a sale pops up that would be a better deal for you, your travel agent can always "reshop" the fare and apply the discount if it is a better deal.

If you are flexible in your travel dates, cabin type & destination, booking at the very last minute is also a way to save some money. Cruise space is a finite commodity - once the ship sets sail, the cruise line cannot sell that room to someone. Therefore, some cruise lines will discount remaining rooms a few weeks prior to sailing. There are some drawbacks to last-minute fares, however: you generally have to pay upfront and in full, your reservation is likely non-refundable (unless you buy trip insurance), shore excursions may be full, and the cabins remaining may not be the best ones on the ship. But if the ship is the destination and you're ok with any cabin - you can save a bundle by booking days before you sail.
Secret #2: Check into obstructed- or partial-view cabins
Due to the unique shape of cruise ships as well as strategic lifeboat placement, every cruise ship has a few rooms with windows or balconies that are odd in shape or semi-enclosed or have windows partially blocked. These obstructed- or partial-view cabins can't be sold at the same price as a regular oceanview or balcony cabin, and can therefore represent some of the best-value rooms on a ship. Some obstructed-view cabins have the view fully blocked by safety equipment, while others have just a little bit of lifeboat intruding in the view. Finding one of these cabins is like winning the cruise-ship lottery: higher category cabin at a lower category price.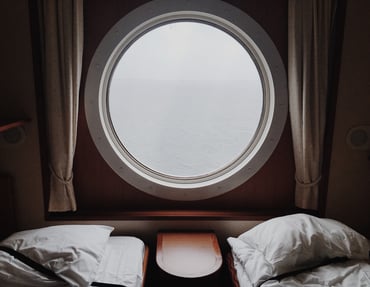 Secret #3: You can bring (some) alcohol on the ship with you - from ANY port
Every cruise line allows passengers over the age of 21 to bring a limited amount of alcohol on board with you to consume while on the cruise. Most of the time, you're limited to a bottle of wine or a six-pack of beer; be sure to check your cruise regulations carefully before bringing it along (hard liquor is almost never allowed). But what can really make this secret worthwhile is the fact that you can bring this amount of alcohol back on board with you after EVERY port stop! Let's say you're on a 7-night Mediterranean cruise that makes two stops in France and two stops in Italy; there is no reason why you can't pick up a bottle of wine in each port to bring back on board! I can think of far worse things than sitting on my balcony sipping an Italian red. Most cruise lines will even provide a corkscrew from room service if you ask. I'm not a big drinker, so this tactic works out far better for me than buying the ship's drinks package.

Secret #4: Travel Agents almost always offer onboard credit to book a cruise through them - and sometimes have special pricing available.
I am a part of a travel consortia, which is a group of travel agencies that work together to sell certain destinations & vendors. Our consortia often offers group pricing for cruises that are available ONLY if you book through an agent! These fares usually include some onboard credit; our agency will often also kick in an additional amount of onboard credit. This credit can be used for anything on the ship - drinks, shore excursions, gratuities, wifi, etc. It is essentially free money for you to have a great time. Spaces at the group rates are limited, however, and typically not available if you book close to the sailing date- so refer to secret #1 and book early!
Secret #5: The walls of your cabin are made of metal.
Why, you might ask, does this matter? Since your cabin walls are made of metal, that means magnets will stick to them. Some heavy-duty magnetic hooks can be a game-changer in a small space; I like to bring a few for my jacket, lanyard and backpack and stick them right next to the cabin door. That way, my lanyard with my ship card never gets lost in my stateroom!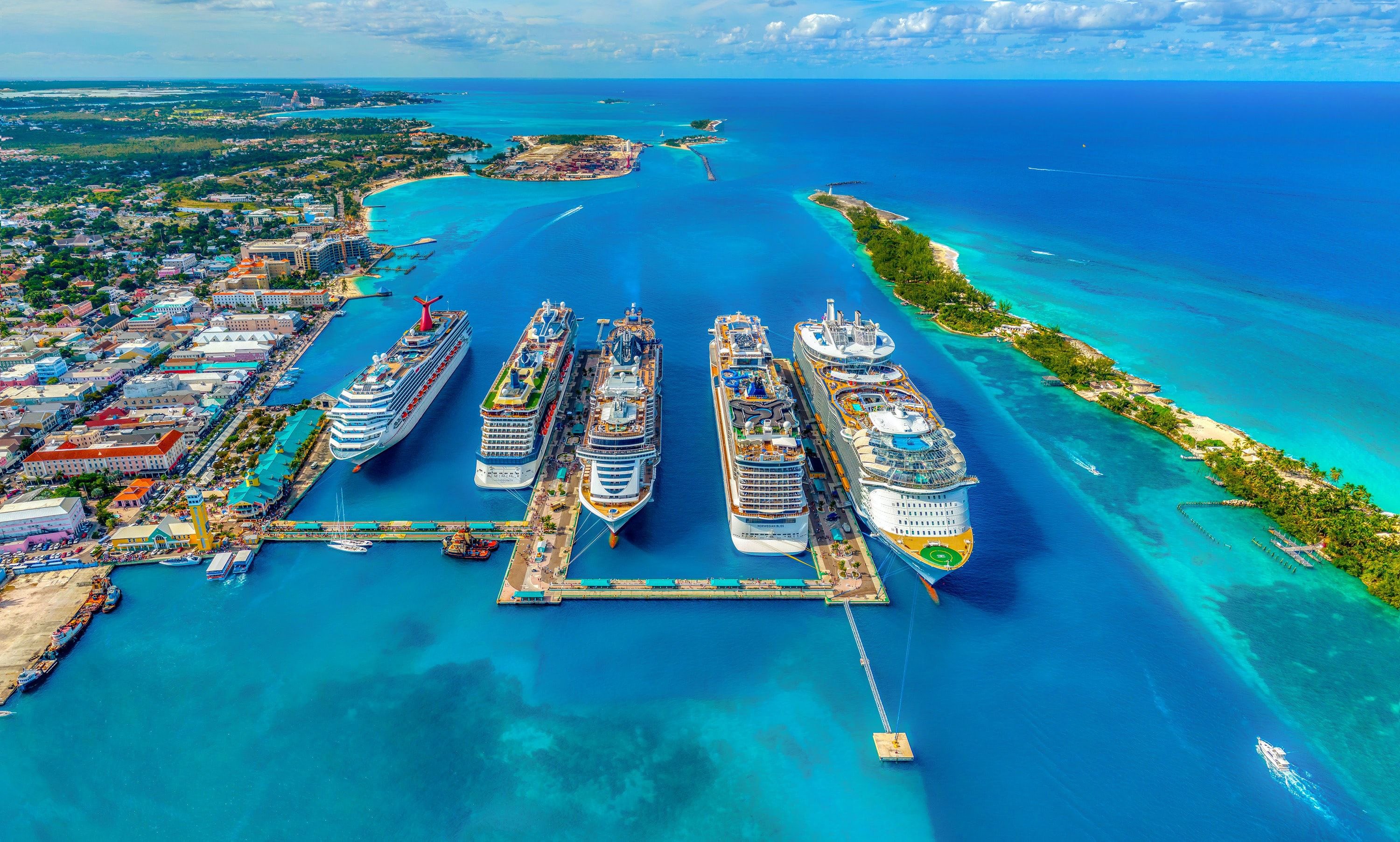 Secret #6: Take advantage of port talks, ship naturalists, and other information
You may think that you do not need to attend the port talks or go listen to the ranger-naturalist talk about the wildlife; that's true, you don't NEED to. However, you will likely get a whole lot more out of your visit if you do! Port talks often give lots of really important information, such as examples of things to see and do in port, excursion options, tips/tricks for getting around, and how to easily get into town from the cruise pier. In the Caribbean, where most excursions pick you up right off the boat, this information may not be as important; in Alaska, Europe, or other points on the globe, you'll thank yourself for listening. One tip: these talks are often recorded and played on-demand via your stateroom TV! We found this to be a great "bedtime" ritual - lying in bed watching the port talk about our next stop was the perfect way to get excited for our next adventure.
Secret #7: If you think you'll cruise again -- book again onboard!
If you think you will EVER set foot on your cruise line again - at least in the next couple of years - plan to visit the Future Cruise Desk (or Future Cruise section of the app) prior to disembarkation. Almost every cruise line offers a discount, onboard credit or other amenity to passengers who book their next cruise while on the ship. If you're not ready to commit to a particular date or sailing, you can often purchase a "Future Cruise Credit." Essentially, you pay a small deposit and then have up to two years to "assign" that deposit to a sailing of your choice. The onboard deposit is almost always refundable, so if you change your. mind, you simply ask for your money back. It's really a no-lose situation. Onboard booking credits can usually also be combined with any sales, specials or travel agency deals that are occurring - allowing you to double-dip on the discounts.
---
Do you have any cruise secrets or hacks? Let me know in the comments!